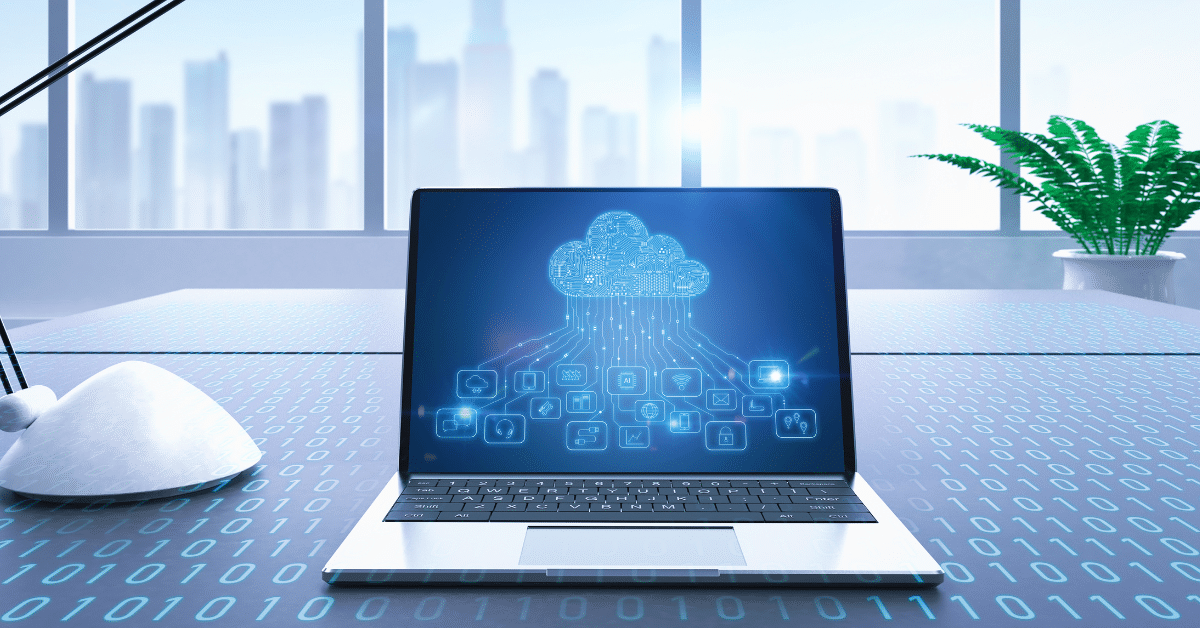 The Difference Between SaaS and Managed Services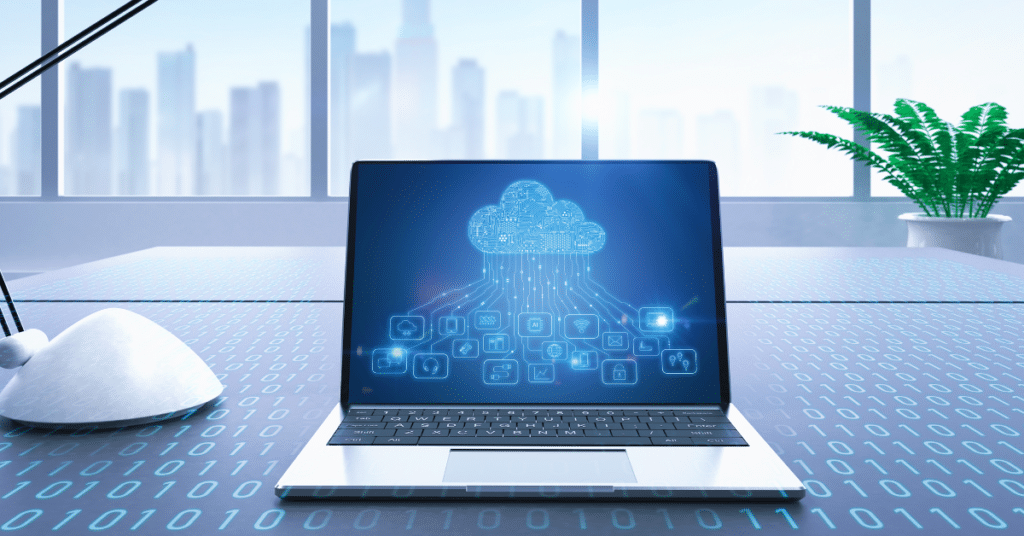 Are you wondering what the difference is between SaaS (Software as a Service) and managed services? Both offer their own unique advantages and understanding the differences between them can help you to better decide which option is best for your business needs. Let's take a closer look at the key differences between SaaS and managed services so that you can make an informed decision about which technology solution is right for your business.
What is SaaS?
SaaS, or software as a service, is an online application delivery model. With SaaS, vendors share access to software with their users (customers) via an online location, rather than installing and storing it locally on specific computers or other devices.
Professionals and businesses providing SaaS services often offer hosted services. These can include email, project management, office suites, CRM, collaboration and cloud-based solutions, and more.
SaaS solutions are fast and relatively inexpensive because of these attributes and are usually provided in a monthly subscription-like model. The monthly payments are also much more manageable than the lump sum that is often required to purchase a "physical" copy of these types of software and host them on your own network.
There are tons of SaaS providers, and you've probably already used them! Hubspot, Canva, Slack, and Dropbox are just a few SaaS providers.
What Are Managed Services?
Managed services are an evolving trend that has emerged in the IT industry in the last several years. Businesses (especially those that are small or medium-sized) are realizing that outsourcing is a powerful tool in their productivity arsenal.
And that means choosing trusted partners to take over certain aspects of their business. For example, a lot of retailers are now taking advantage of drop shipping services and other ways to cut down on warehouse space usage and other things, so why not outsource your IT? Almost everything can be done remotely, so you aren't losing any quality by outsourcing.
That outsourcing has contributed to the rise of managed IT services.
Managed services are more of a white-glove service than a software option. MSPs, or managed service providers, offer on-demand services and they typically charge the client for the completed services.
This is an often customizable service based on the needs of the client – it would be a similar structure to car maintenance. Sometimes you just need an oil change, and other times you need new wipers, brakes, and more. This allows you to only pay for what you have done.
So now that you have a solid introduction to what SaaS and managed services are, let's talk about some of the biggest differences between the two.
SaaS and Managed Services Difference #1: Cost
We already touched on the first big difference between SaaS and managed services in the previous sections: the cost.
SaaS solutions are often cheaper and have a few different pricing models. The most popular is the per-user pricing – this means that you pay for the software based on how many users will be accessing it – one user is a set price, two users is double that, and on it goes.
Another common model is the PPM (per user/per month) option which allows businesses access to a set amount of products or services for a limited number of users at a set price. Some have a tiered pricing model, where there are different products and services as well as varying numbers of users per tier.
On the other hand, managed IT services are usually more expensive. Because the fees aren't based on the use of one program or software, the price is increased. But that increase is justified: you can reach out to your MSP for far more solutions, and you can create ongoing customization of the services you need.
Pricing models are similar for managed services and SaaS, but what you pay for is different. The per-user model for managed IT or security services is typically charged per device. They also offer flexible tiered models if your business grows, shrinks, or changes.
Difference #2: Services Provided
SaaS often provides two standard service options: hosted applications and software on demand. In hosted applications, the SaaS provider hosts your software and delivers it to users via the internet.
With software on demand, the provider gives the customer access to a single copy of the software that is specifically formatted to be distributed.
Managed services are more complex and customizable than SaaS and can include all kinds of services. For example, here are just a few of the services we offer through Verve's managed IT program:
Security services and products

Backup and disaster recovery

Server replacements

Network upgrades and protection
This is just the tip of the iceberg for managed services.
Difference #3: Security, Updates, and Upgrades
No modern technology can go without strong security and intermittent updates and upgrades.
When it comes to security, SaaS users don't have control over their data completely – the provider is responsible for parts of that security and the user is responsible for others. This can often leave gaps in overall protection. From a managed and remote IT services standpoint, the MSP is often providing constant remote monitoring, which usually includes compliance assistance, risk assessments, and other analyses to monitor overall network activity and detect anomalies.
When it comes to updates and upgrades, SaaS service providers will do this automatically, but that is only for the applications they provide. For example, your Dropbox is updated accordingly, but your other devices, apps, integrations, etc., are not.
For managed services, updating, upgrading, and patching services for servers and computer systems are commonly included. Any machine covered under the contract with the MSP should be updated automatically.
If you are looking for a managed IT service provider, look no further – Verve IT has you covered! Reach out to us today and let us know what we can do for you.