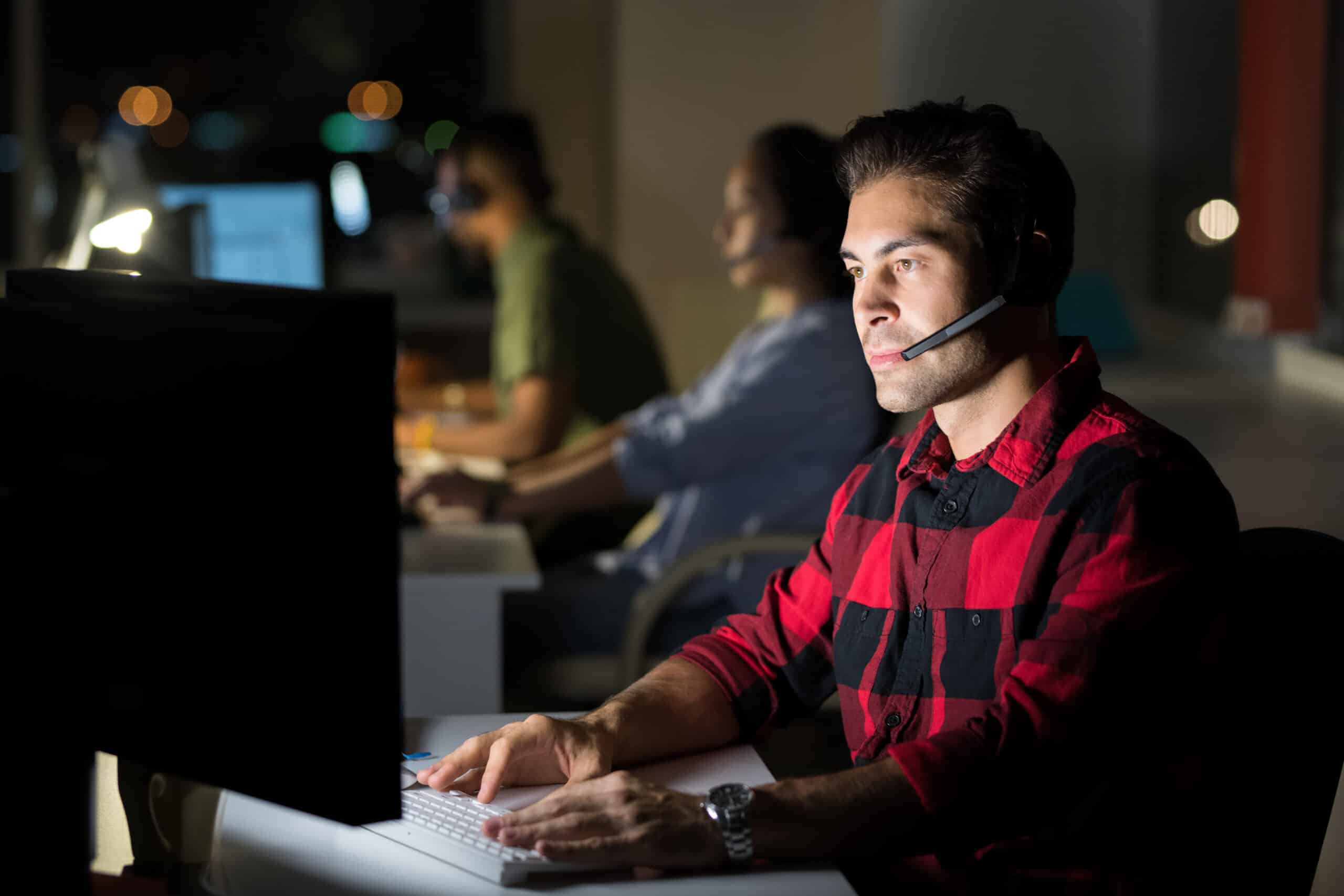 What are Managed IT Services?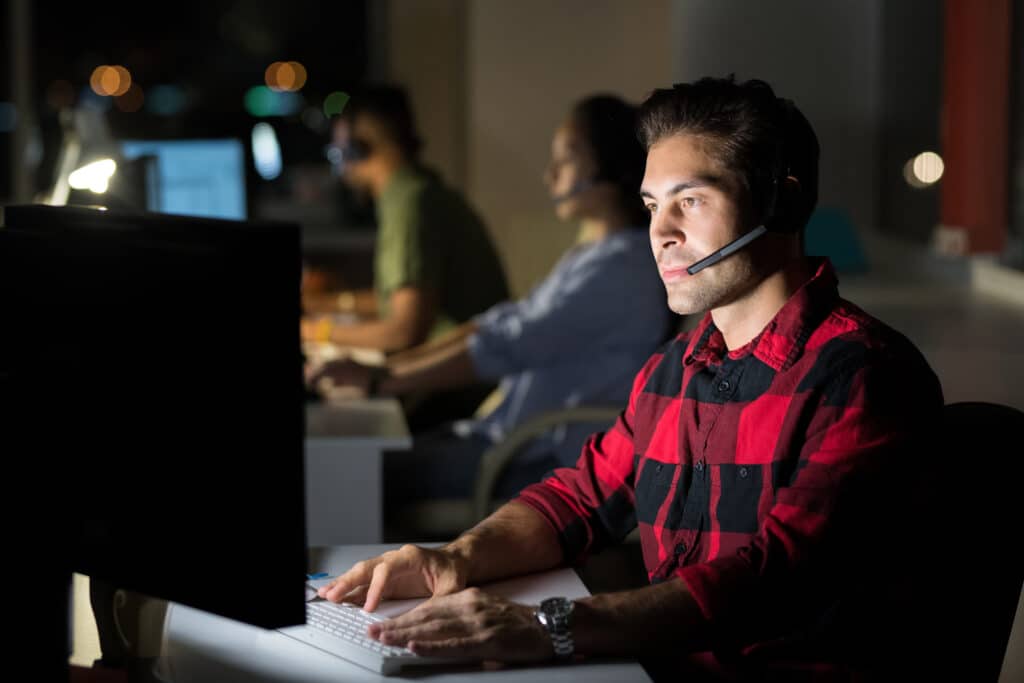 If you're looking for managed IT services or wondering what they are, you're in the right place. We'll dive into what they are, what the benefits of managed IT services are, and how to choose an MSP.
What are Managed IT Services?
Managed IT Services are simply information technology services that are managed by a third party. These services can include a variety of tasks, including ongoing support of networks, applications, infrastructure, and security needs.
Managed IT services typically cost a predictable monthly fee that is determined by the number of users. Services may be customized or created in packages.
What is a Managed Service Provider?
A Managed Service provider (MSP) is the third party who fulfills your managed IT services. Each MSP offers its own list of services.
What Services can be Managed by an MSP?
Every MSP's service offerings are different, but here are a few common services they typically offer:
Cloud-based services, such as SaaS, IaaS, or PaaS

Security services

Monitoring and maintenance of equipment, such as servers

Network monitoring

IT systems management

Strategic IT planning

Cloud services

Help desk support
Why Do Businesses Use Managed IT Services?
Many businesses do not have the personnel with the skills needed to carry out a variety of IT tasks, so they outsource those tasks to an MSP.
This year, the tech sector gained 143,700 jobs, employers published 3.1 million tech job postings, and the unemployment rate for tech jobs is 1.7%, which is almost half of the overall unemployment rate nationally. These statistics explain why businesses are outsourcing their IT needs to MSPs – they can't hire enough in-house IT support.
Technology is also advancing faster than ever before, so it makes sense to delegate certain IT tasks to those who work in it every day. This helps ensure that your business technology will benefit business growth – rather than becoming outdated.
Benefits of Managed IT Services
Save Money
One of the biggest benefits of choosing to work with an MSP is the cost savings. Compared to recruiting, hiring, training, and paying full-time, in-house IT staff, using managed IT services is much more affordable.
Fill Skill Gaps
Many businesses that outsource IT tasks to an MSP still have an in-house IT department. The in-house IT personnel focus on using their skills to improve the technology needs of the business. They also work with the MSP to delegate tasks they don't have skills or time for. Time-consuming tasks like monitoring, troubleshooting, software upgrades, and answering support tickets are typically outsourced.
Other businesses that can fulfill day-to-day tasks choose to outsource IT tasks that require external expertise, such as infrastructure upgrades and migrations.
Some businesses do not have an in-house IT department because they cannot afford to hire the skilled talent they need. These businesses opt to use an MSP to act as their dedicated IT department – that just happens to work off-site.
Increase Efficiency
MSPs can help increase business efficiency in a couple of ways. First, by delegating specific mundane tasks to an MSP, your in-house teams can focus on tasks that generate revenue and build the business.
MSPs can also provide you with guidance on how to optimize your infrastructure, which can help you increase ROI and productivity.
Improve Uptime
Many MSPs work 24/7/365, which means they can provide updates and maintenance during your in-house employee's off hours. MSPs typically have more flexible schedules, so they are able to mitigate any issues quickly, reducing workflow disruptions and improving uptime.
Stay Competitive
Depending on the vertical, 64% to 88% of businesses currently use an MSP or are considering working with one. This means that if your business isn't using an MSP, you may struggle to compete in the market. MSPs not only level the playing field for smaller businesses, but they also help businesses of all sizes stay on top of emerging technologies, which prompts business innovation.
How to Choose an MSP
Not all MSPs offer the same services and not all MSPs provide excellent services. If you're searching for an MSP, here is what to look for:
Accountability
You want to choose a provider that has a service-level agreement (SLA), which sets clear expectations for both the MSP on what products and services will be delivered, clarifies how the customer can contact the MSP with requests, and explains the metrics that show the MSPs effectiveness.
An MSP that does not provide metrics or supply data to you is not an MSP you want to work with.
Infrastructure-Focused
A quality MSP will offer Strategic IT Planning, which helps you plan, change, upgrade, and add to your IT infrastructure.
Cloudian explains this well:
If they don't, you won't be able to derive full value from managed services. This means providers need to not only understand your current infrastructure but make efforts to manage it with respect to your business goals and objectives. Planning should extend beyond the immediate future into the next year or two.
They Focus on People, Not Technology
We all know someone who is focused on technology and is oblivious to the world around them. You don't want an MSP like that. Instead, you want to work with an MSP that focuses on people.
At Verve IT, we put people first. We aim to empower our users and simplify IT – so you barely even notice the technology you're using because it just plain works.