Verve is San Joaquin County's largest and most trusted provider of
Managed Services, IT Services and Support, and Cloud Services.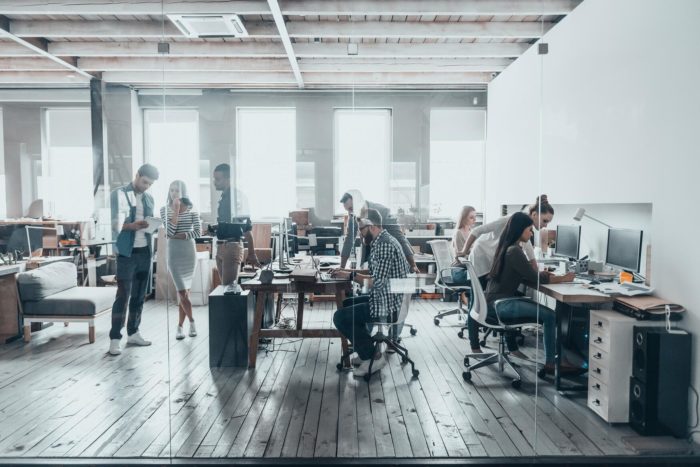 Are you ready?
The workspace is changing. As millennials enter the workforce they expect your technology to be able to keep up with them. Verve Networks can modernize your technology environment so you can stop worrying about IT issues and focus on moving your business forward.
Don't let your employees just cope with technology-related issues; with Verve Networks average response times less than 1 hour, your team can do what they do best – serve your clients!
Embark on world-class support
Eliminate costly downtime
With advanced software and a dedicated operations team for monitoring and maintenance of your critical IT components, we are able to prevent most typical IT challenges before they occur.
Are you confident in the security of your IT infrastructure? How often do you backup your company's data? Do you store a recent backup offsite? When was the last time you tested a restore from your current backup solution? Our clients can answer all these questions and more.
Isn't it time for you to focus on your business? Let Verve Networks focus on your IT.
Verve Networks will provide you unparalleled commitment to excellence and peace of mind.
• Less Downtime – Faster response & resolution leads to more productivity;
• Fewer Day-to-Day Issues – Proactive maintenance prevents most issues before they occur;
• More Visibility – With dedicated account management, you will know what upgrades you should plan for and when;
• Flat-Rate IT Budget – Know your IT expenses ahead of time, your accounting department will thank you;
• Infrastructure Protection – Keep your network and devices safe, compliant and secure;
• Business Continuity – Modern tooling ensures that your data will survive a disaster;
• A Good Night's Sleep – Knowing your business is in good hands 24×7.
Verve Networks is dedicated to keeping your technology investment up and running smoothly so you can focus on your business.  You can relax knowing our partnership with your organization means we take your IT personally, and strive to keep your staff productive with the tools they need to drive your business forward.
Change the way you think about IT with Verve Networks.