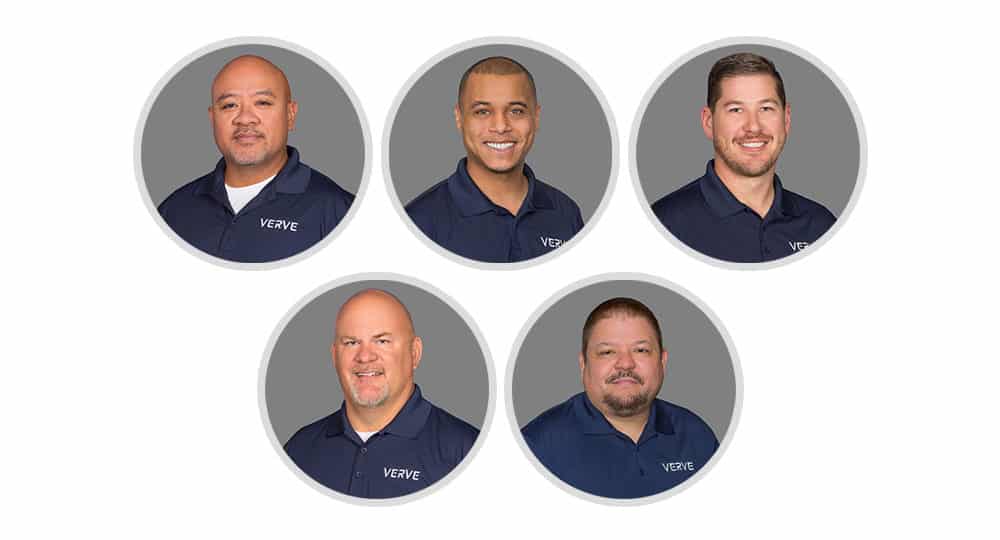 About Our Staff #1
Nicholas
Senior Service Technician
---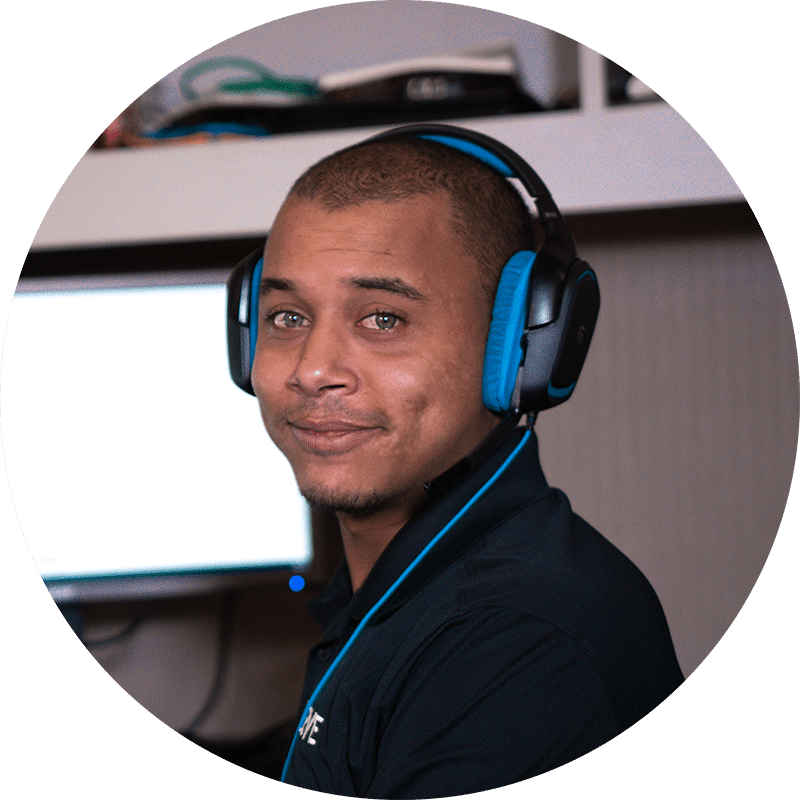 Hobbies / Spare Time:
• Fishing
• Camping
• Hiking
• Skateboarding
• Cliff diving
• Tinkering with new tech
• Working out
• Cars (muscle cars mostly)
• Going to UFC events
• Gaming
Life
• Was in the Navy
• Lived in Japan for 18 months
• Loves helping at his grandfather's nursing home
• Has been to 20/50 states
• Loves cooking
• Master griller
• Personally trained his cousin, who had no previous experience in IT, and got him his first IT job.
Matt
Principal Systems Engineer
---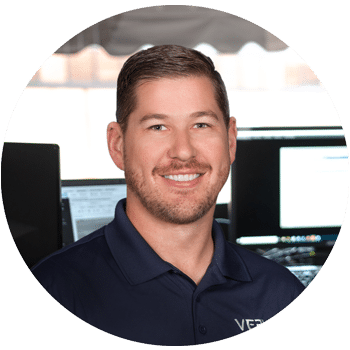 Hobbies / Spare Time:
• Trail running
• Mountain biking
• Triathlons
• Backpacking
• Golf
• Shooting sports
• Snowboarding
• His wife claims he has too many hobbies
Leadership / Community
• Very involved with church (United Reformed Church)
• Has been in church leadership in various capacities
• Recently coached 2 soccer teams for YMCA in Treasure Valley, Idaho
Family Life
• Recently moved to Eagle, Idaho from Ripon, CA
• Married for 16 years to high school sweetheart and have three biological children
• Adopting two girls from Haiti
James "Tee"

Service Technician
---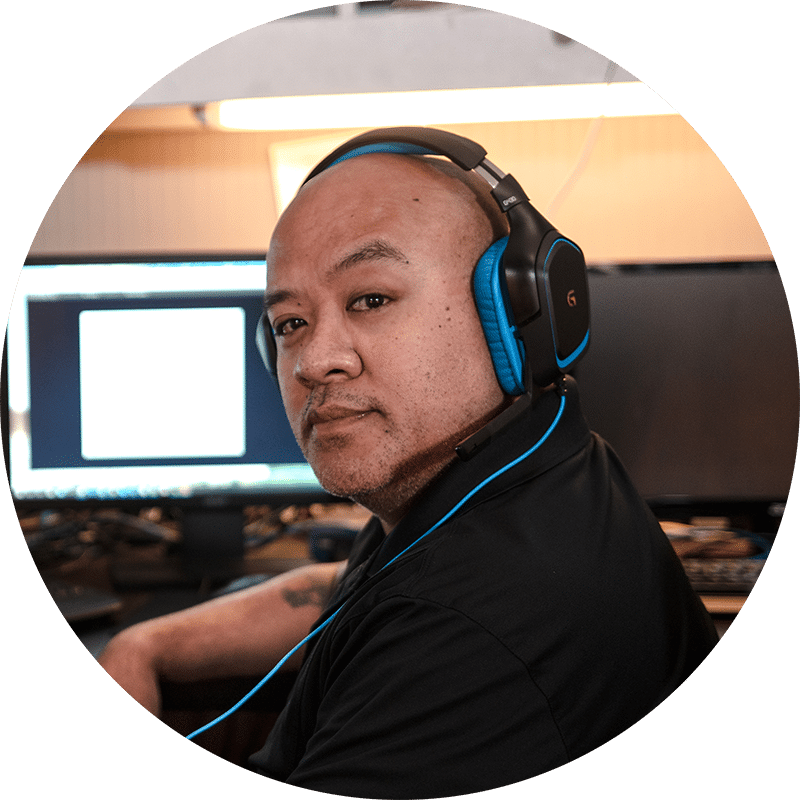 Hobbies / Spare Time:

• Anything I can do for/with my family
• Hiking
• Fishing
• Barbecuing
• Coaching
• Completing Obstacle Courses with my wife
Works part-time at a county library and really enjoys the interaction with customers.
"I view volunteering as a positive. I've participated in events from taking disabled veterans fishing with the Purple Heart Anglers to construction work for Habitat for Humanity. I also started my coaching career as a volunteer and am now an assistant wrestling coach. There are too many ways for kids to take a wrong turn in life and coaching can help those not sure of what direction to take. There's nothing better than seeing a kid accomplish a physical feat that was once thought to be impossible (to him or her). The mental toughness and sense of pride they get is priceless."
Goals I'd Like To Accomplish
• Catch a marlin
• Make the swim from Alcatraz.
• Get dive certified. The ocean is too beautiful for me to only get to see the topside.
• Be a counselor
• Become certified in other aspects of networking
For my work here at Verve, hearing the relief in a client's voice when we fix their computer issue is its own reward. I also like installation/deployment of new equipment as "working with my hands" has always been fun.
Edward

Senior Service Technician
---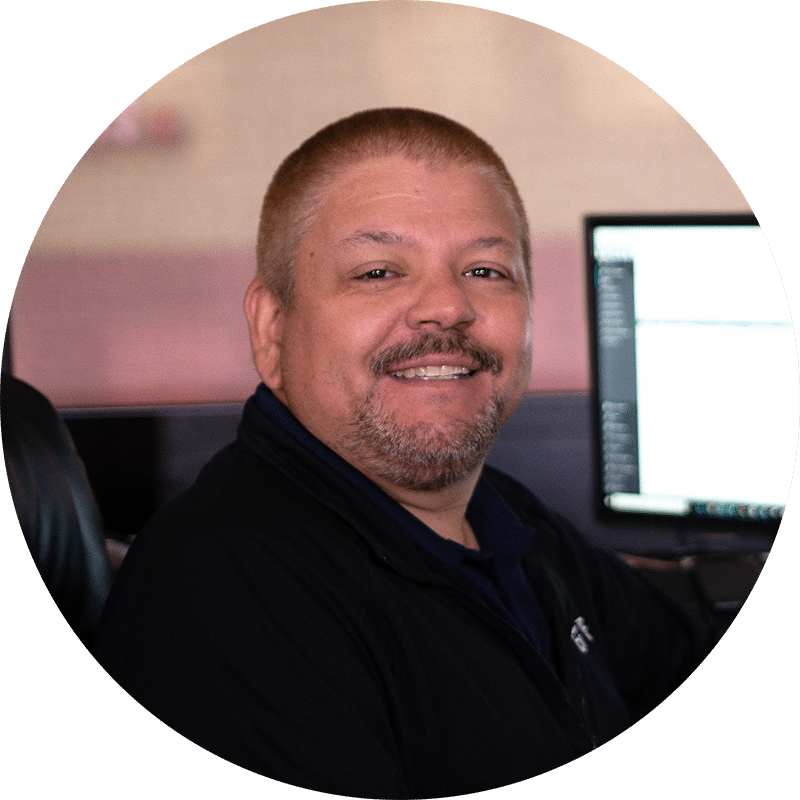 Life and Hobbies

• Has worked in IT for 20+ years
• Loves spending time with his wife and 3 sons
• Really enjoys watching his sons play multiple sports
• DJs on the side
Church Leadership

• He is an ordained pastor at his local church
• He is the lead for his church's media ministry
• He is ministry lead for a local CARE ministry, which is a monthly outreach that serves the under-resourced in the Stockton community.
Evan
Account Executive
---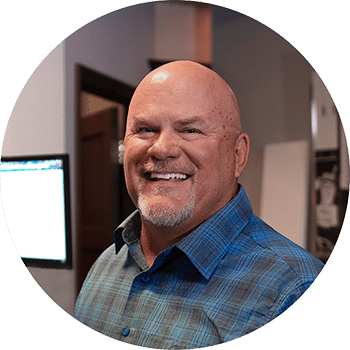 Hobbies/Spare Time:
• Baseball
• Golf
• Camping
• Hiking
• Music
• DIY projects around the house
• Spending time with his wife, four kids, son-in-law, and
two grandsons
• Working on his truck
• Volunteering with various organizations
Community Involvement:
• Nine years as a board member of Delta Little League
• Advisory Board Member of The Salvation Army Stockton Corps
• Board Member of North Stockton Rotary Club
• Serves as Advisor (High School leader) for Trail Life Troop CA-0210
• Worship team member (bass, keyboards, vocals) at First Baptist Church of Stockton
"I believe very strongly in the concept of volunteerism. The volunteer has as much to gain as those he serves. It's always been my goal to teach my children what it means to be a contributing member of a community, as I think that is the glue that holds a society together. When we lose focus on each other, and begin looking only at ourselves, we start to fall apart.
"I have been involved in the IT industry for over 25 years, starting out with Novell technologies (yes, I go that far back…), and eventually spreading my wings into other areas as well. Since joining Verve, I have served as a Technician, Service Manager, Project Manager, Sales Engineer, and am now Account Executive. I love the opportunities that I am given, the people I work with, and, most importantly, the people I work for – our clients."
---
Contact us today at is@vervenetworks.net for more information on our Security Awareness Training!