Common IT Security Compliance Mistakes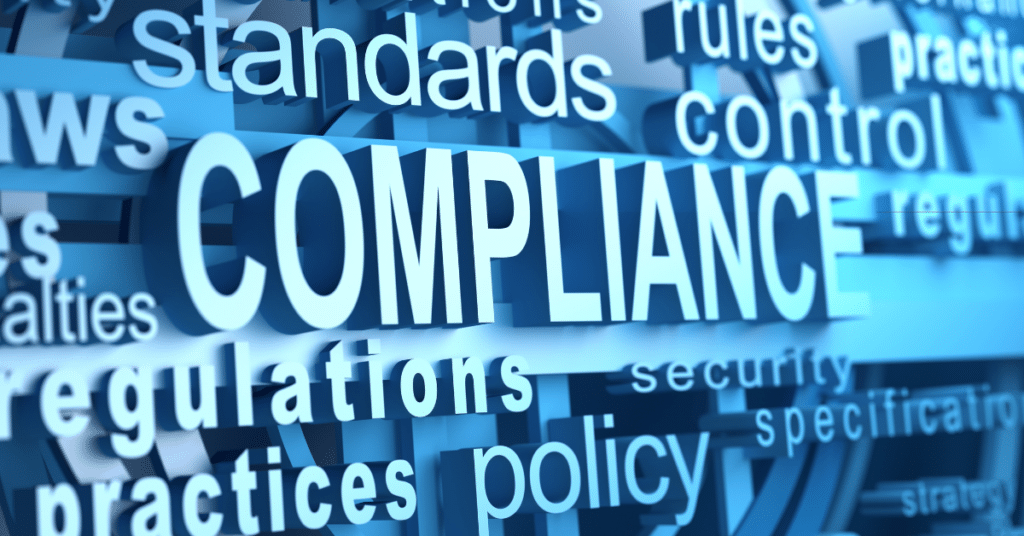 IT security compliance is something all businesses have to worry about. But it's important to remember compliance isn't the top tier for security protocols: it's the bare minimum. Your systems can be compromised by internal and external forces. Compliance regulations are just the foundation on which your security protocols and systems should be built.
Let's discuss some common compliance risks.
Incorrect Employee Classification & Access
We have all read the articles and seen the news stories about how a disgruntled former employee, whose credentials were never removed from their former employer's system, used that access to wreak havoc on important files, delete schedules, and more.
Access requests are tedious and hard to keep track of, but having a formal system that monitors and tracks employee access is crucial to decreasing employee-related errors like data and file loss, corruption, and compliance issues.
Regulating employee access to files, applications, and other data is even more important in high-compliance industries, like healthcare. Violating HIPAA and other compliance-related laws can cost you time and money on lost data or other issues. It can also cost you credentials, including certain certificate programs, accreditations, and more.
When you onboard a new employee, you shouldn't give them unfettered access to all files and systems immediately. Share the pertinent access for their role, and re-evaluate as that role changes or as the employee is replaced.
Overlooking Vendor Technology
Another common security compliance mistake is overlooking your vendor technology and processes. Many companies operate under the idea that "we have protocols in place to protect us, and they have protocols in place to protect them."
Compliance isn't a checklist that includes a finite number of processes and protections you must have in place. It's a starting point. And as cyber risks continue to grow, it becomes increasingly important to talk to your vendors.
Your vendors should have operations in place that protect themselves and you. In much the same way that your customers and clients rely on your business to keep their private account information safe, your vendors may have data or processes that put your company's assets at risk.
Not Auditing & Addressing Physical Spaces
The evolution of the physical workspace has taken some drastic turns since 2020. Businesses are now assessing the importance of office spaces, as well as the viability of long-term work-from-home initiatives.
During this time, cybersecurity measures have likely increased to ensure every employee and their workspace is more protected digitally.
But it's important not to neglect the security of physical spaces. Ensuring there's adequate physical security for sensitive information – not leaving passwords on sticky notes at your desk or other sensitive information in Zoom video frames of your office, etc. – is another important facet of compliance.
Proper document storage includes physical documents – your printers and copiers shouldn't have papers sitting out, other physical files should be stored and access to them should be either monitored or restricted.
Not Upgrading the Necessary Technology
In a vastly digital world, companies are always trying to sell you the latest and greatest technology via apps, devices, computers, hardware, software, and more. While upgrading technology constantly isn't necessary, it is important to take a look at your legacy systems and see where potential weak spots are.
Companies with smaller budgets may not be able to upgrade their entire systems all at once, but keeping a steady pace of optimizing data systems and technology prevents you from running into a common problem many small businesses face: the death of legacy technology.
If your entire business runs on outdated tech and there isn't a good way to transfer the data from the legacy system to a new one, you are running the risk of experiencing a massive data loss event in the future.
Verve IT's Services Can Help with Your Security Compliance Challenges
Security compliance and best practices are constantly evolving, and that's why Verve strives to offer the best in modern workspace offerings. Are you looking for a better way to meet compliance requirements and keep your data safe?
Let the experts at Verve IT show you how you can leverage 5 key technologies to create a modern workspace that will help you to attract, empower, and retain a safe and powerful workforce.
Verve is San Joaquin County's largest and most trusted provider of Managed Services, IT Services and Support, and Cloud Services. Check out our website or give us a call today at 209-244-7120.