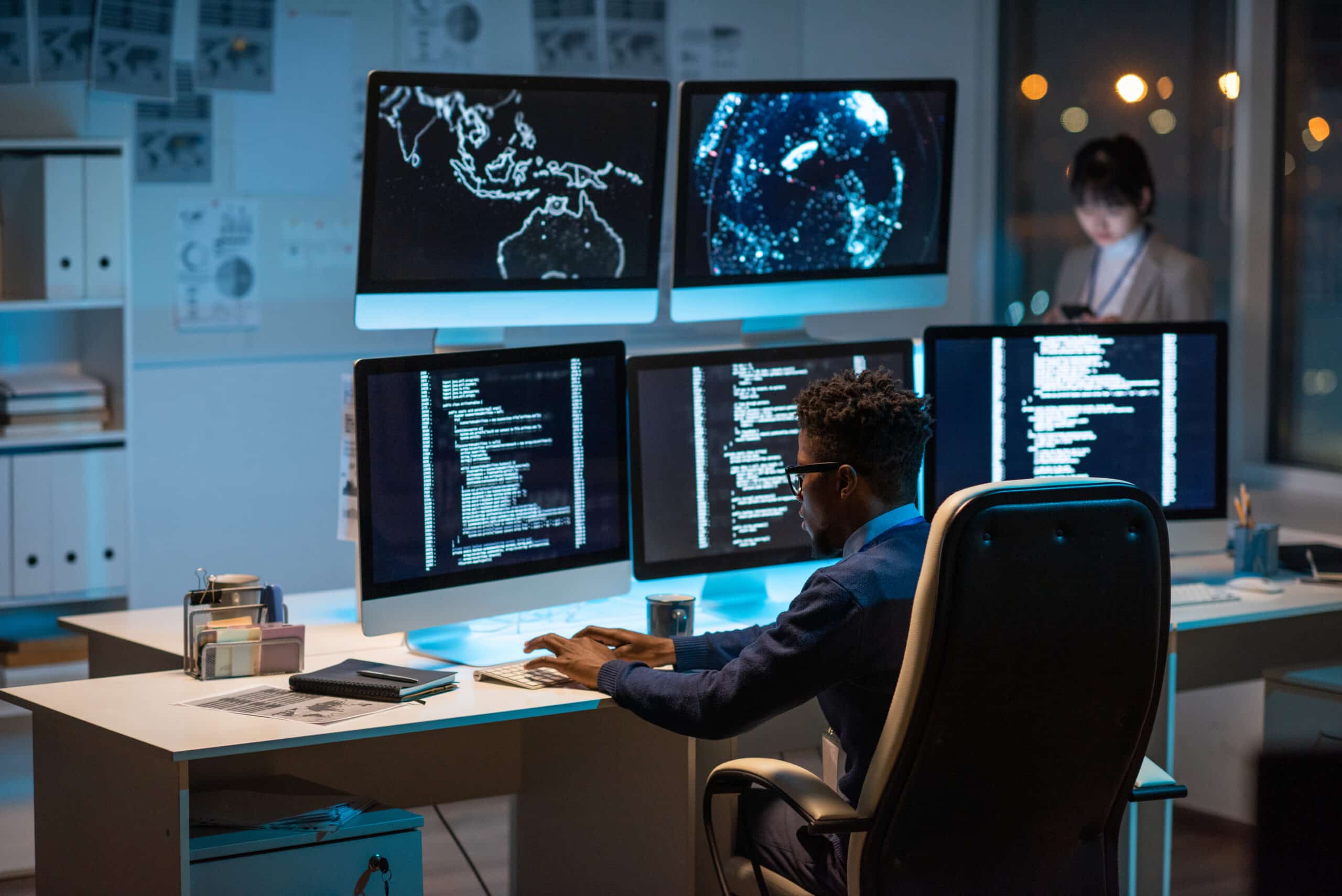 Cybersecurity Trends that Foster Cybersecurity Resilience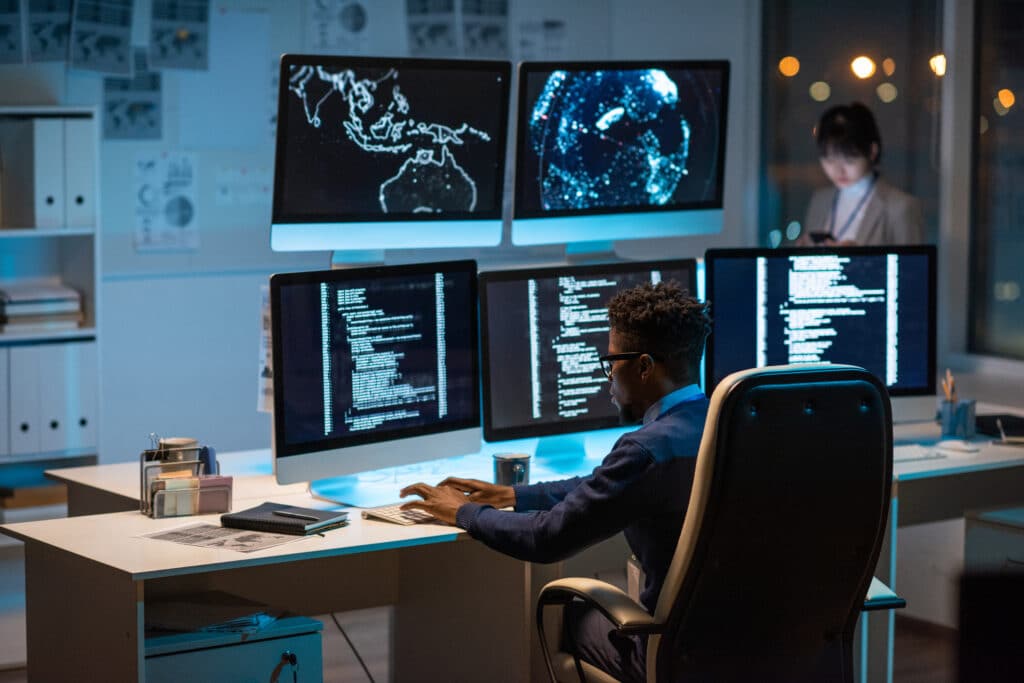 Not all cybersecurity trends merit a response, which is why we're helping you narrow in on what trends to pay attention to so you can foster your organization's cybersecurity resilience.
Mitigate Remote Working Cybersecurity Risks
According to Owl Labs, 62% of U.S. employees between the ages of 22 and 65 still working remotely at least part of the time. This means more personal devices are being used to complete work – and they are often in environments with fewer firewalls and access management systems compared to centralized offices. Add in MFA and VPNs, and your IT department has a lot of devices to monitor, patch, and update remotely.
To build cybersecurity resistance, it's important to, as Kaspersky puts it:
[A] critical cyber security trend is for organizations to focus on the security challenges of distributed workforces. This means identifying and mitigating new security vulnerabilities, improving systems, implementing security controls, and ensuring proper monitoring and documentation.
The Cloud is Vulnerable and It's Your Responsibility
According to Web Tribunal, 94% of enterprises already use a cloud service and, on average, organizations use almost 5 different cloud platforms.
Cloud platforms are convenient, but many businesses don't know that it's not the SaaS provider's responsibility to configure or protect your data in the cloud. While SaaS providers do utilize security measures, the end users are the ones who make errors, fall for phishing attacks, and invite malicious software into their systems.
Security Boulevard has excellent recommendations to help businesses take responsibility for their cloud security:
You should be applying the same cybersecurity controls, compliance and threat detection to cloud infrastructure that your organization uses for on-premises resources. Likewise, cloud data and assets should have 24/7/365 monitoring and threat detection like your on-premises assets. For end users, require MFA and complex passwords.
Invest in Data Monitoring & Create a Backup and Recovery Plan
According to Verizon's 2022 Data Breach Investigations Report, 80% of data breaches are caused by external actors. And according to Deloitte, up to 70% of data breaches are detected by third-party software, not the business's security team.
This means businesses need to invest in data monitoring as well as create a backup and recovery plan to prepare for a data breach.
Data monitoring involves real-time monitoring of an organization's sensitive information so that breaches can be identified and mitigated as fast as possible.
Backups and recoveries go hand in hand – one without the other is useless. So, it's important to schedule backups for all company files, ensuring you have the latest file versions backed up, as well as implement a plan to recover your data if a data breach occurs.
Enable a Zero-Trust Approach
According to Verizon's 2022 Data Breach Investigations Report, "This year, Ransomware has continued its upward trend with an almost 13% increase–a rise as big as the last five years combined (for a total of 25% this year)."
Verizon goes on to explain how to get rid of ransomware threats: "Ransomware by itself is really just a model of monetizing an organization's access. Blocking the four key paths [including Credentials, Phishing, Exploiting vulnerabilities, and Botnets] helps to block the most common routes Ransomware uses to invade your network."
With ransomware on the rise, it's not enough to block ransomware but to mitigate its potential at the source by implementing a zero-trust approach. This approach means that every user should be consistently authenticated, validated, and authorized to access data – leaving hackers unable to access any of your data.
Implement New MFA Methods
New multi-factor authentication (MFA) methods are becoming available because malicious actors are developing new ways to bypass the standard MFA processes – SMS and phone calls – because they are not encrypted and can be easily intercepted by threat actors.
That's why, in 2019, Microsoft recommended that businesses start using Microsoft Authenticator. Since then, Google Authenticator, Authy, and other application-based authenticators have been launched for business and personal use.
Automate with AI or ML
With cybersecurity professionals in high demand, businesses are turning to Artificial Intelligence (AI) and Machine Learning (ML). While AI and ML do not replace cybersecurity professionals, they are excellent at recognizing malware and other unusual activities in your network faster than standard antivirus software or humans can.
Kaspersky explains it well:
AI has been paramount in building automated security systems, natural language processing, face detection, and automatic threat detection. AI also makes it possible to analyze massive quantities of risk data at a much faster pace. This is beneficial both for large companies dealing with vast amounts of data and small or mid-sized companies whose security teams might be under-resourced.
Partner with Verve IT
Partnering with an IT company like Verve IT can provide you with custom plans, a cyber resilience strategy, and managed services to address your cybersecurity concerns and other IT needs – all while reducing the workload of your in-house team to save you time and money.
If your business is located in California's Central Valley, contact us to ask how we can support your business's unique needs.