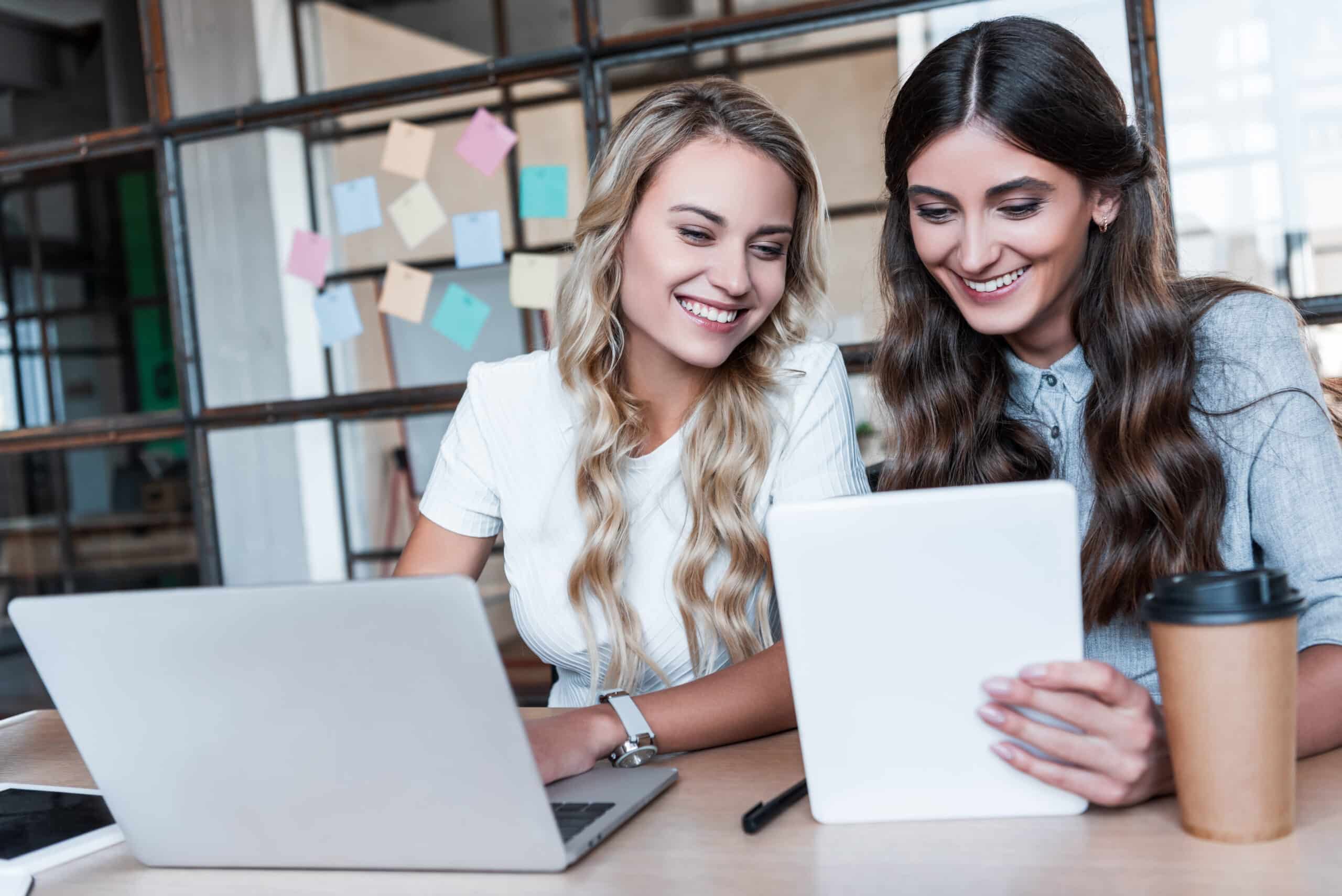 What is Desktop Virtualization? And Do You Need It?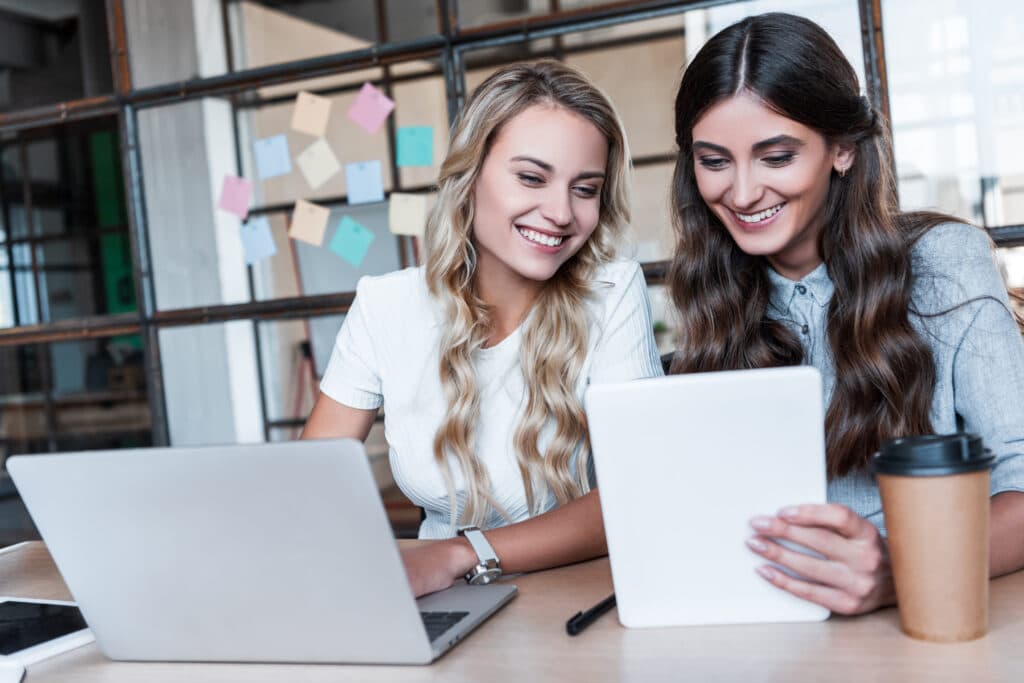 Desktop virtualization may seem intimidating, but it doesn't have to be. In this article, we explain what it is, share the benefits of desktop virtualization, and help you determine which deployment method might suit your business's needs best.
What is Desktop Virtualization?
In its simplest form, desktop virtualization creates a virtual version of a desktop environment and its applications, allowing a user to access his or her desktop from any device.
Benefits of Desktop Virtualization
You can probably already tell that remote and hybrid organizations clearly benefit from desktop virtualization, but brick-and-mortar businesses can also benefit from it. Let's dive into the benefits of desktop virtualization for any business.
Increase IT Efficiency and Agility
Desktop virtualization allows IT departments to work more efficiently compared to working with physical desktops. This efficiency allows IT departments to:
Onboard new employees faster
Equip newly remote employees quickly, even if the entire organization goes remote
Enable users to work anywhere on any internet-connected device
Return resources to the centrally pooled infrastructure after a user leaves the company
Create an excellent, cohesive user experience – it's as if they are working locally
Update virtual desktops quickly rather than individually
Create desktop virtualization templates for users with similar roles or needs
Add or remove new applications whenever needed
Lowers Risk of Data Compromise
Because all user data and programs are located in the virtualization server, not on the user's device, if a device is lost or stolen, it does not contain any sensitive data for anyone to misuse.
If a user leaves the company, access to the virtual desktop can be revoked quickly without needing to remove data and apps from the user's device.
According to VMware:
By removing OS and application concerns from user devices, desktop virtualization enables centralized security control, with hardware security needs limited to virtualization servers, and an emphasis on identity and access management with role-based permissions that limit users only to those applications and data they are authorized to access.
These benefits are made possible because the IT department can tightly control the desktop environment.
Reduce User Device Cost
Organizations usually need to purchase high-quality devices every few years to enable their users to work efficiently. But desktop virtualization reduces the need for powerful and expensive devices. Instead, the organization can purchase less expensive and powerful devices since they use the power of virtualization to empower its users – and these devices will likely last longer.
Desktop virtualization also allows users to use a larger variety of device types. It's no longer just a choice between mac and PC. Desktop, laptop, tablet, some mobile phones, and more – your company or the users can choose, which might lead to more cost savings.
Some businesses even implement Bring Your Own Device (BYOD) policies so their employees provide the devices they use for work, which greatly reduces device costs.
Many businesses shift the capital originally allocated to devices to improve operations, cybersecurity, or other important details that benefit business outcomes.
Enables User Flexibility
It's no secret that employees want more flexibility in their work. Desktop virtualization allows users complete flexibility in their work because they can work anywhere at any time on any internet-connected device. This also allows users to have a better work-life balance.
Bonus: Reduce your office footprint by enabling your employees to work remotely!
Make Windows Applications Available to Mac Users
According to Parallels, desktop virtualization is a common solution for making Windows applications available for all systems, including Mac computers.
Deployment Methods of Desktop Virtualization
If you're interested in desktop virtualization, then you need to know how they are deployed so that you can choose the right solution for you.
Virtual Desktop Infrastructure
With virtual desktop infrastructure (VDI), each user is assigned a virtual machine. If you work with a service provider, they will host all of the virtual machines on their servers. You have the opportunity to determine which apps and tools your users or groups of users have access to on their virtual desktops.
Desktop-as-a-Service
Desktop-as-a-Service (DaaS) is similar to VDI but is less customizable. You typically receive one virtual desktop for all users. If you need different apps and tools for different user groups, you will likely need to pay for multiple subscription plans.
If you don't need the customization, it can be the most budget-friendly option that is also easy to implement and scale.
Remote Desktop Services
Remote desktop services (RDS) are similar to VDI but are exclusively powered by Microsoft Windows, so users would be limited to Windows apps.
How to Choose the Right Deployment Method for Your Business
Now that you know the basics of these deployment methods, let's compare them so you can choose the right method for your business:
Choose VDI if you:
Support multiple users in specific locations near the data centers
Want complete control over the infrastructure
Choose DaaS if you:
Support multiple users in multiple locations
Have your data in the public cloud already
Want an out-of-the-box desktop virtualization solution
Choose RDS if you:
Have users that solely use Windows apps and tools
Support multiple users in specific locations near the data centers
Want complete control over the infrastructure
Still not sure? We can help you decide what solution is best for your business. Contact us to get started.