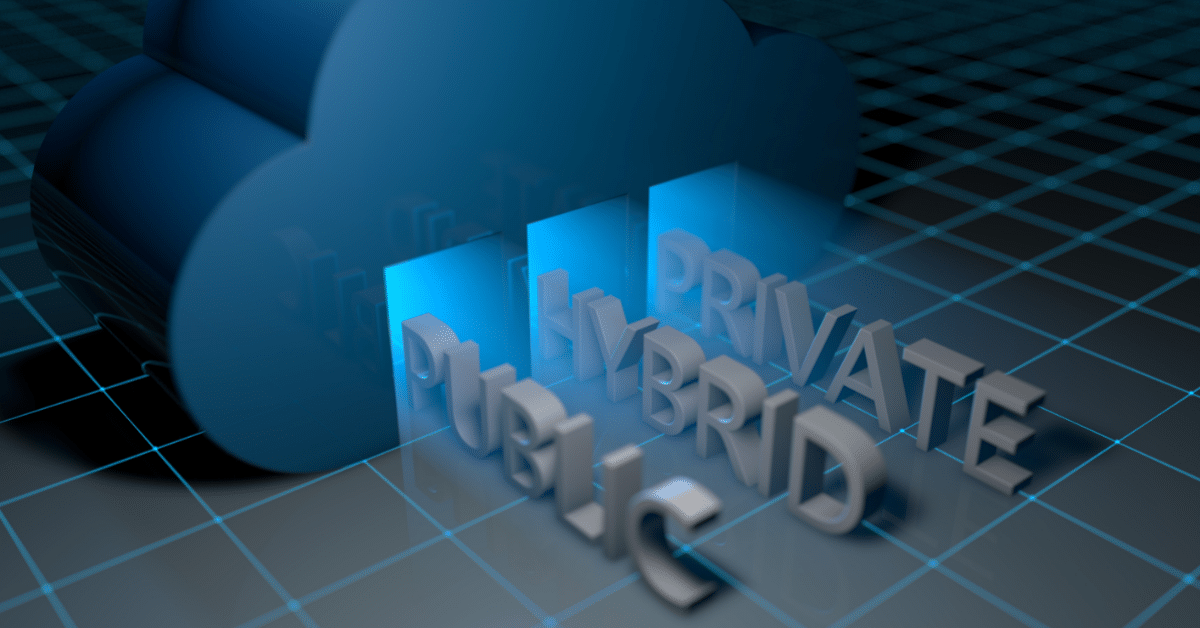 5 Hybrid Cloud Management Tips
Just as the global workforce moved from remote work to hybrid work, data and cloud management is also going through a similar transition. So here are some great insights and hybrid cloud management tips.
Rise of the Hybrid Cloud
Federal News Network says that a successful hybrid cloud strategy also requires a strong data strategy: "As [agencies] continue to move between on-premise data centers and cloud service providers, they must figure out the best ways to manage and secure their data and applications."
Modern businesses require modern solutions, and those solutions – like the hybrid cloud – need to meet professional teams where they're at, even if they're meeting from different geographic locations and office setups.
SOC Importance Increasing
The security operations center (SOC) is becoming more important now that perimeter protection in cybersecurity is much harder, due to the expanding number of networks and devices that are connected throughout the workday.
With multiple clouds being used to carry out business operations, your SOC and other tools need to be able to give you a cohesive and informed look at the widespread data from your now much more complex systems.
Consider Management Tools & Automation
Advanced Systems Concepts recently wrote an article about the benefits of automation in relation to hybrid cloud management. Managing multiple cloud platforms separately is a logistical nightmare. Consider implementing some integrated cloud services "so that data and dependencies can be easily and reliably passed across on-premises, cloud and hybrid environments," they say.
And Cloudian shared an article that outlines the capabilities of hybrid cloud management tools, and a list of the top tools you should consider using.
Make Security and Compliance a Priority from the Beginning
As with any other emerging or popular technology, security and compliance need to be integrated and optimized from the start. Compliance issues are always a bit more of a struggle with any cloud solution due to its high accessibility. Since the job of your hybrid cloud is to connect people on a wide range of devices and networks, your system's risk of allowing unwanted access is increased.
Take Time to Analyze Your Options
Whether you choose cybersecurity solutions or automation services, it's important to do your research and talk to a trusted professional to make sure you are getting the right solutions for your business needs. Hybrid cloud management is not brand new, but recent events have created an unprecedented push toward implementing tech solutions at "right now" speed.
If your business operations are smaller and can be easily managed on a hybrid cloud by one IT person or department, the automation solutions you choose need to be scalable – you don't need the automation power of Amazon if you're running an online remote business that is equivalent to a local "mom and pop" shop. And you don't need the price tag that comes with it, either. Take your time to come up with a few tools or solutions that can help you with hybrid cloud management and then set up consultations or take advantage of trial periods.
Start Planning Your Own Hybrid Cloud Management Strategy
Hybrid cloud management is a learning opportunity, but you don't want that learning opportunity to create cybersecurity risks. Verve IT is committed to bringing you cybersecurity and managed IT services that protect your cloud data fully. We do that by offering:
All-you-can-eat service structure

Security Services and Products

Backup and Disaster Recovery

Strategic Planning

And more
Learn more about our Managed IT services now, or give us a call today at 209-244-7120.